Advanced QGIS Workshop
Default Manufacturer
Data for Decisions – Advanced QGIS Workshop
2700360011
590.00
N.U.I. Maynooth
https://shop.maynoothuniversity.ie/index.php?app=ecom&ns=prodshow&ref=2700360011
Advanced QGIS Workshop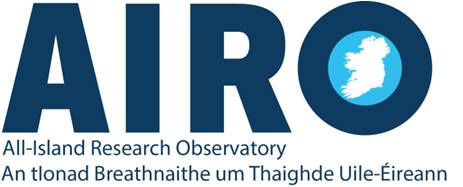 Advanced QGIS Workshop
The Advanced QGIS Workshop is a two-day course aimed at participants who have previously attended the Introduction 'Data for Decisions' workshop or have existing GIS skills and wish to gain more experience and knowledge on the availability of spatial data and the potential of Geographical Information Systems (GIS) to aid spatial analytical techniques.
The workshop will be based on the following:
Optimum Store Location Analysis - spatial analysis and processing skills using Census 2016 and proximity analysis (buffers, drive-times etc).
Environmental Analysis based on existing windfarm locations – viewshed analysis, proximity analysis and socio-demographic profiling.
Map Atlas Generation – automated map generation using records in a shapefile or spatial dataset
If you have any questions or queries you can contact a member of the AIRO team by email or telephone:
New dates will be announced as soon as possible.